Bonnie | Classy Natural Lady | 0487 282 222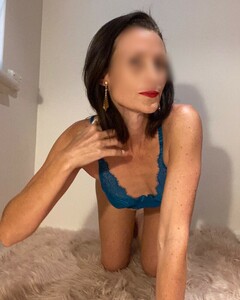 My discretion is requested & yours will be returned.

I'm a classy natural lady who is happy to enjoy your time and make the most of this given opportunity. I'm blessed with a thumping body, a sharp mind, a great sense of humour, and down earth personality.

In the bedroom or wherever we get into it, I am versatile to my liking. From romantic long slow penetration to down-and-dirty nasty play, and everything in between.

For longer times together dinner sounds fabulous, I'm good on the tooth, but a light-weight with alcohol (beer, g&t, and scotch are my poisons).