Brunette Babe - Ayla Jane - Perth Escort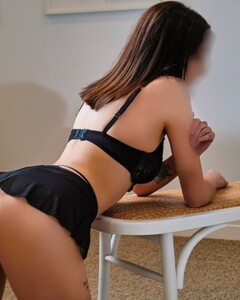 Hi! My name is Ayla Jane with Brunette hair and a striking gaze. There are many things I pride myself in, but none more than my ability to be genuine, authentic, and sincere. If you're looking for a special companion to share a wonderful connection with, I would be delighted to discover more about you.
My smooth, slim body with my long sexy legs wrapped around you will have you gasping for more. You may think I just want sugar, but I love my spice more. My naughtiest desire is for you to pound me senseless. My sultry bedroom personality will have you captivated in each long sensual moment we share together.
My favorite dates involve time to chat and enjoy each other`s company. I want to help you to relax and unwind; enjoy the simpler things that life has to offer, and explore and experience new things together.