Chayse Amour - Male Perth Escort - 0487 977 707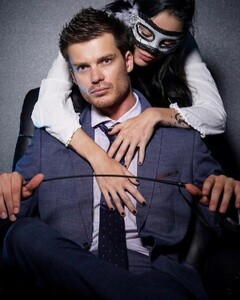 Hello everyone in Perth.

I'm Chayse, Perth's most experienced service provider. I'm in one of Kings Park's photos to make sure I'm in Perth. This is a fully legal service operated from the most relaxing Perth centre apartments. I have a real passion for showing the right people a great night. Paid services do not diminish my passion and enthusiasm for each client. I want to realize the fantasy that wants all of you. I want to remind you how wonderful and beautiful you are and really let you know. I am often told that people are comfortable and relaxed. It's like they know me forever. I strive to please by sitting and listening and taking a more dominant lead.
I am always learning and working to make myself a better person and to understand how others work. I am studying sexology as a hobby because human sexuality fascinates me. I'm a true feminist, but a gentleman, and I also believe in treating everyone with grace and respect. I have a great erotic massage, I have a massage room in my apartment, or I can bring you my massage table. I invite you to dinner or curl up on the couch with the movie! Do I need to book an event/work event or need help relaxing between seats? I'm proud that you are in my arms!

You can also participate in private strip shows, hen parties, and nude modelling. We also offer a couple of bookings where you can book me and other guys or girls for a unique fantasy!

If you have any questions, please feel free to contact us. I look forward to hearing from you!