Lauren Spark - Seductive Brunette - 0468 818 145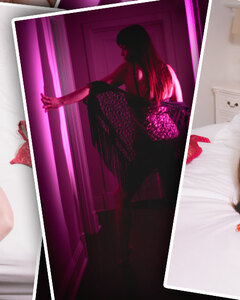 Hello there,
I am feminine and sensual. I have seductively pouty lips and stand a statuesque 5"7 with awesome D-cup breasts. My most striking feature is my wide green-colored eyes.
I have the willingness and understanding to satisfy the needs of any male. From those gentlemen craving a lady touch through to the wild, wicked, and downright dirty desires of some, all the while quenching my appetite for inner sexual fulfillment which in turn ensures gratification for both parties.
I consider myself down to earth with a quirky sense of humor, a bawdy joke or three as an icebreaker and you will feel like you have known me forever.
With me, Life's stresses will be left at the door and once you are in my company you will know that you are the object of my attention and affection.
Your taking the time to browse this profile is appreciated. You may well find yourself constantly craving your newest habit!