💥 Brandy Laz 💥 Ebony Bootylicious Babe 💥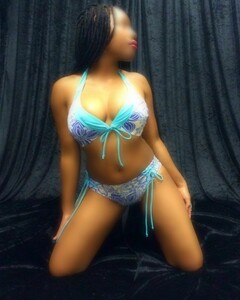 Buckle up boys. I'm a slutty little sex kitten with the devil's smile and an angel's touch. My platinum Brunette sex hair, perfect natural tits, and movie star smile will remind you of a 1980s rock chick, while the mischievous glint in my eyes will make you think I've strolled straight from the porn set right into your bedroom. My personality is a quirky mix of hot nerd, outgoing socialite, and nympho pornstar - and like everything about me it's 100% genuine.

A lot of people promise the world, but I am the world. I could go on and woo you with words, but you've got to see it to believe it. I love people, I love sex, and I love unbeatable thrill of fleeting illicit connections. I'm warm, down-to-earth, and engaging whether I've got my clothes or off. If I'm pushed to choose though, I prefer them off! A very good girl on the streets and a naughty little minx in the sheets, I'd love to lead you astray. We haven't met, and this is crazy, but here's my number, so call me maybe...