Real London Escorts Agency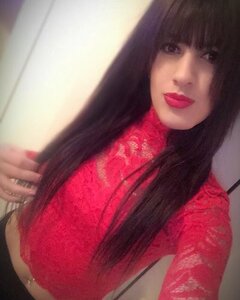 About Real London Escorts Agency
Let us make this clear – What is an escort agency in a first place?
The escort agency is a company that provides escorts for clients who need company. The client pays for a companionship, which doesn't have to be sexual, as most people think. What the agency does is to arrange a meeting between one of its escorts and the client, for example at the customer's house/ hotel room (outcall) or at escort's residence (incall). Some agencies, like Real London Escorts, also provide escorts for longer duration, who may stay with the client for a longer period of time like traveling along on a holiday or a business trip.
While the escort agency is paid a fee for this booking and dispatch service, the customer must negotiate any additional fees or agreements directly with the escort for any other services that are not provided by the agency involved, such as providing sexual services (regardless of the legality of these services). Our reception staff is always here to give you more information about that and explain you your safety and confidentiality with booking an escort with us Real London Escorts.
If you're interested in using escort services, you would probably see at least thousands of agencies only by googling it. There's no doubt, plenty of websites full of fake photos and girls will pop out on your screen. Websites promising you the best services, real girls and so on, but seriously, do you really think any of those photos and promises are true? After so many years experience in this business, we literally saw everything. The saddest thing is that most of those agencies are not even legitimate. This might put you in a lot of trouble.
With our 100% legitimate escort agency you don't have to worry about your safety and confidentiality
More Information:
https://www.reallondonescorts.co.uk/